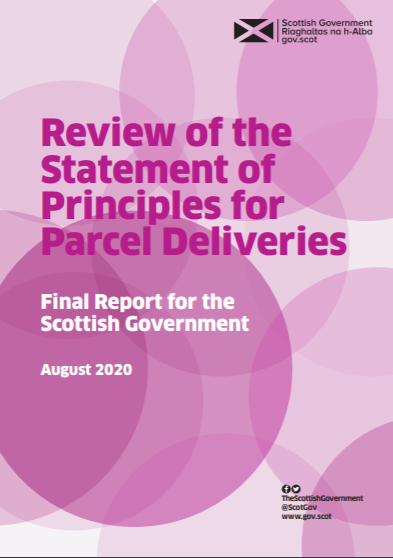 As part of their commitment to tackling unfair and discriminatory parcel delivery charges faced by communities in remote and rural Scotland, in 2019 the Scottish Government commissioned EKOS to review the impact and reach of an early action to tackle this longstanding problem: the Statement of Principles for Parcel Deliveries.
Setting out best practice for deliveries by online retailers, the principles are voluntary and were first established in 2013.
In 2019, EKOS undertook research to assess awareness and understanding of the principles, how widely they have been adopted, their impact, and to make recommendations on future action by the Scottish Government.
This included consultation with delivery companies, online retailers, industry stakeholders and small businesses.
The report was published in August 2020 and can be read in full on the Scottish Government website: https://www.gov.scot/publications/review-statement-principles-parcel-deliveries/