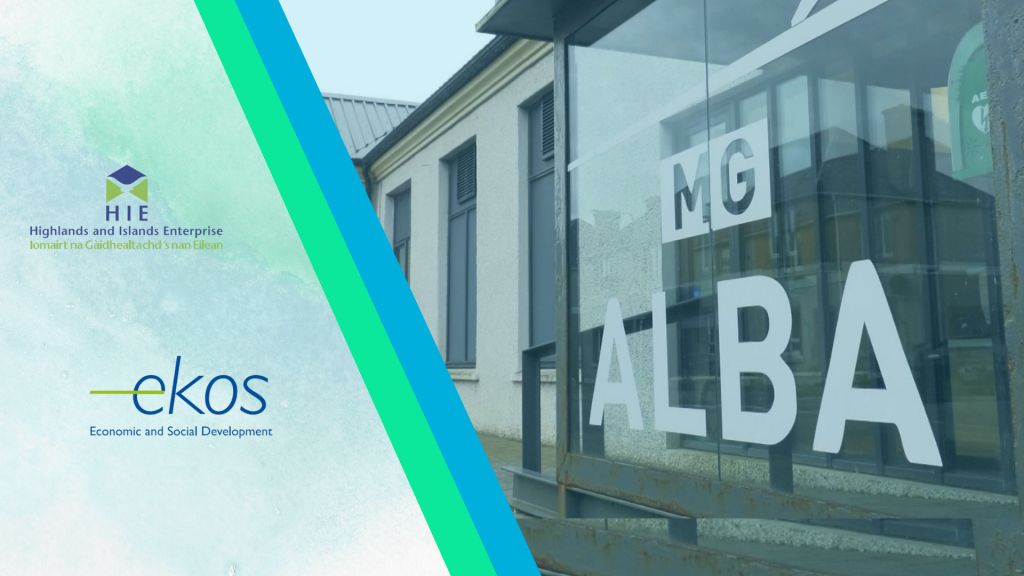 EKOS were recently commissioned to undertake an economic and social impact study of MG ALBA, the Gaelic media company.
The study, carried out by Ekos and supported by HIE, outlines the financial returns of MG ALBA and its supply sector, who serve the BBC ALBA platforms as well as the key brands FilmG, LearnGaelic, & SpeakGaelic. The assessment shows the sector is responsible for:
340 jobs;
£10.4 million of salaries;
£17.2 million GVA; and
a return on investment of £1.34 for every £1 spent.
Welcoming the study MG ALBA Chief Executive Donald Campbell said: "This report outlines the important role Gaelic media has in delivering economic growth, especially jobs, to our communities. If we are to address the issues which are facing Gaelic and the communities we serve, then we must look to investing to deliver the opportunities which can be transformational.
Gaelic media is a part of the sustainable future of our communities, a key tenet in areas such as education, the creative industries, talent development and community engagement. We will shortly publish our vision for the future of Gaelic media, which will address Gaelic media's potential role as a catalyst for economic growth and community engagement in Gaelic through media."
The report executive summary has been published on the MG ALBA website.